Parent: "So how was school today?"
Child: "Fine."
Parent: "What did you do?"
Child: "Nothing really."
Sound familiar? If you are tired of getting the same response when you ask your child about his or her day, try changing how you question your child AND how you respond.
First, work on finding your child's prime "talk time." Maybe it is right after school, perhaps during dinner, or maybe during bedtime. Find the time when you can not only talk with your child, but also actively listen.
Next, try asking an open ended question about your child's day. Instead of simply asking, "How was your day?" try a creative question using one of the ideas below. Print out the questions or save the image to your phone, so you will have if ready when you need it!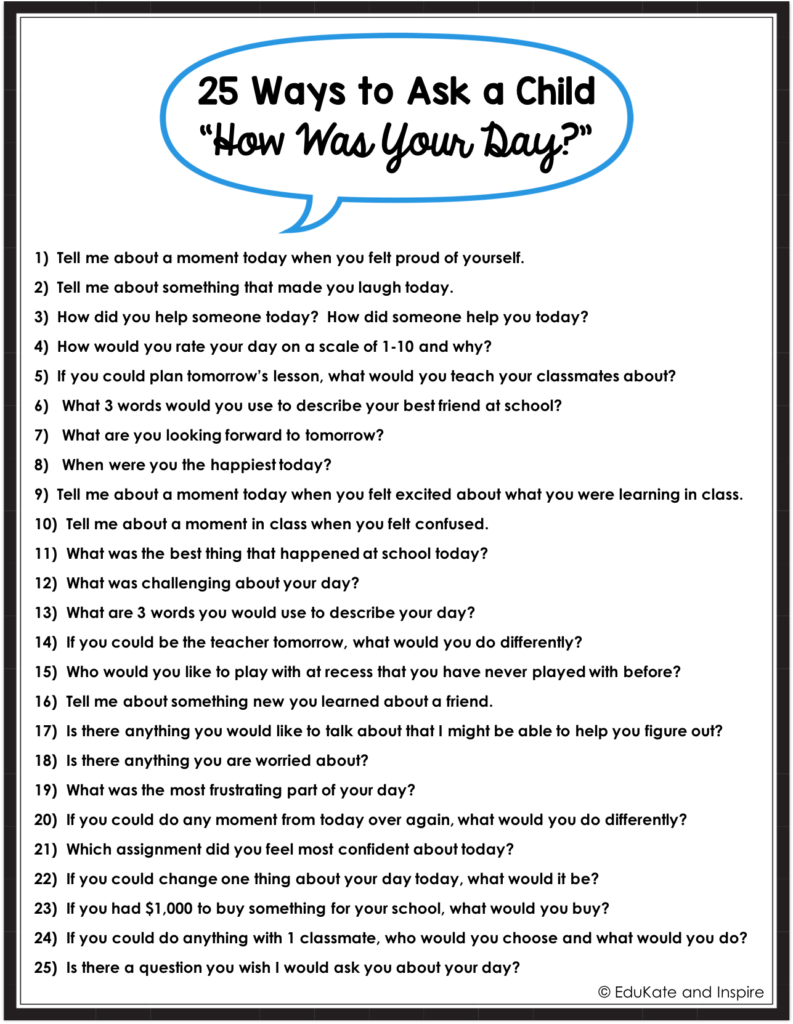 An important way to improve communication with your child (or anyone!) is by actively listening. When you utilize active listening, you show the other person that you are interested in what he or she is saying and that you want to hear more.
In order to actively listen, begin by giving your child your full attention. Stop what you are doing and make eye contact with your child as he or she talks with you. Sometimes it even helps to get on the same level as your child. Use reflection or paraphrasing to repeat what your child said in order to help your child feel heard. Pay close attention to your child's emotions and behavior. Reflect what you see/hear by using statements like:
"It looks/sounds like something is bothering you."
"I wonder if you felt ______ when that happened."
"That sounds like a difficult situation. I'm wondering how you felt during that situation."
"Wow, I bet you felt proud of yourself during that situation."
"It must have been hard to deal with that today."
Don't worry about reflecting the wrong emotion–your child will correct you! If your child has had a tough day, reflect what you heard and help your child expand on the day by using more words to describe his or her feelings. Remind your child that ALL feelings are ok and that sometimes we feel more than one feeling at the same time.
Active listening takes practice! By taking the time to actively listen to your child, you can build your relationship and help your child feel heard. Try engaging your child with one of the creative questions above and let us know how it goes!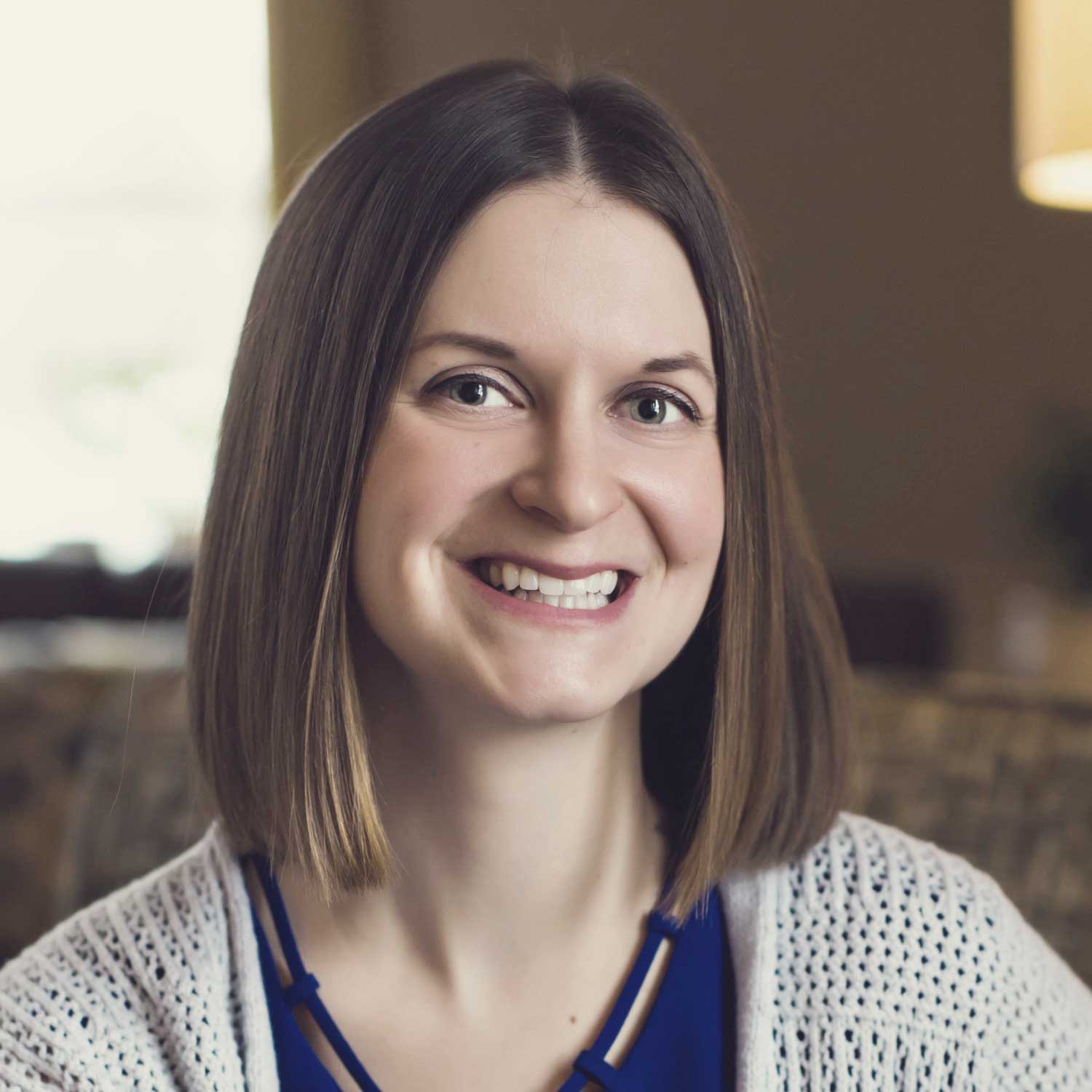 Her therapy clients describe Kate as supportive, understanding, positive, and easy to talk to.
Kate's therapy style is encouraging, solution-focused, strengths-based, creative, and play-based.
Kate earned her Master's degree in Mental Health Counseling from Spring Arbor University and her School Counseling endorsement from The University of Toledo.  In addition to her work at The Willow Center, Kate is employed as an Elementary School Counselor. Prior to working as a counselor, Kate was an elementary school teacher and taught grades K-2.  As a dually licensed counselor, Kate understands the importance of working with schools and families to develop a supportive, team approach.
Kate has specialized training in play therapy, sandtray therapy, grief and loss, and behavioral issues.  As a children's therapist, Kate uses creative, play-based techniques to help children explore their problems in a non-threatening manner.  Kate also enjoys facilitating groups with children to allow children to benefit from the support of their peers. Kate is experienced in working with children who are experiencing anxiety, depression, anger, low self-esteem, grief, and behavioral issues.  Kate uses a strengths-based approach to help children develop social skills, conflict resolution skills, emotional regulation, and coping skills to deal with life's challenges.