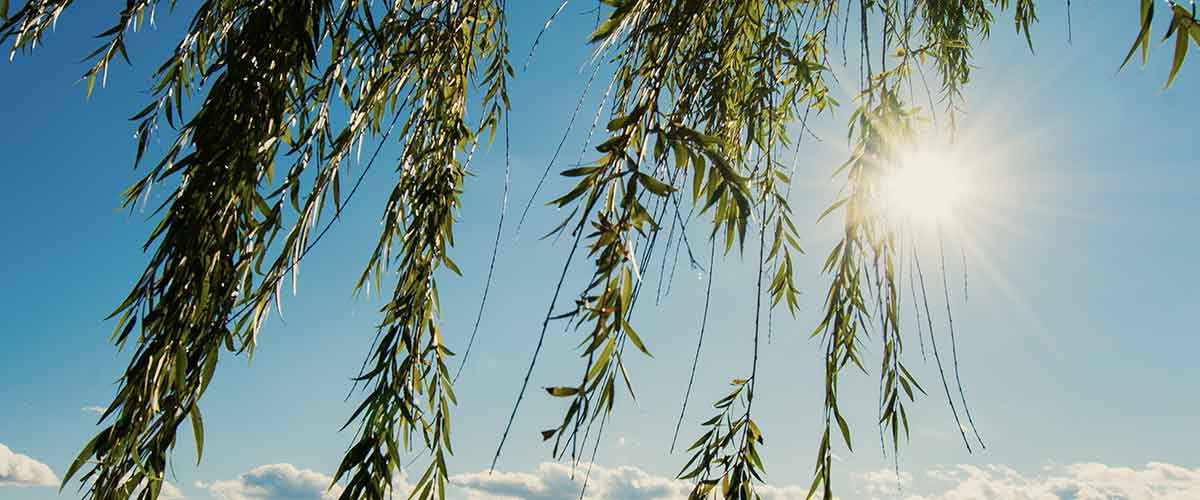 The use of this website does NOT constitute a patient-caregiver relationship.
The forms on this website are not HIPAA compliant - if you have HIPAA-protected information to share with us please use our patient portal.
The Willow Center is not responsible for the content of linked third-party sites and does not make any representations regarding the content or accuracy of materials on such third-party websites. If you decide to access linked third-party websites, you do so at your own risk. Your use of third-party websites is subject to the Terms and Conditions of use for such sites.
The Willow Center makes every best-effort to keep the content on this website up-to-date and accurate. The content is not intended to be a substitute for professional advice, diagnosis, or treatment. Always seek the advice of your mental health professional or other qualified health provider with any questions you may have regarding your condition. Never disregard professional advice or delay in seeking it because of something you have read on the Willow Center website.
Good Faith Estimate
You have the right to receive a "Good Faith Estimate" explaining how much your medical care will cost. Under the law, health care providers need to give patients who don't have insurance or who are not using insurance an estimate of the bill for medical items and services.
You have the right to receive a Good Faith Estimate for the total expected cost of any non-emergency items or services. This includes related costs like medical tests, prescription drugs, equipment, and hospital fees.
Make sure your health care provider gives you a Good Faith Estimate in writing at least 1 business day before your medical service or item. You can also ask your health care provider, and any other provider you choose, for a Good Faith Estimate before you schedule an item or service.
If you receive a bill that is at least $400 more than your Good Faith Estimate, you can dispute the bill.
Make sure to save a copy or picture of your Good Faith Estimate. For questions or more information about your right to a Good Faith Estimate, visit www.cms.gov/nosurprises or call 800-985-3059.
Privacy Policy
The Willow Center is committed to maintaining the privacy of the personally identifiable information of visitors to its sites. Our policies are designed to disclose the information collected and how it will be used. This policy applies solely to the information provided while visiting this website. The terms of the privacy policy do not govern personal information furnished through any means other than this website (such as by telephone, mail or email).
Personal Information
Personal information such as name, phone, and email address may be used internally for maintaining records, marketing purposes, or when questions about services arise. We may share aggregated information with third parties, including advertisers, research companies, vendors, and affinity partners for the purpose of conducting general business analysis. For example, we may disclose the number of visitors to our website and the most popular features or services accessed. This information does not contain any personal information and may be used to develop website content and services that we hope you and other users will find of interest and to more appropriately target content.
Cookies
This website uses pixels, which are a type of code that triggers user cookies. A cookie is a small file stored on the site user's computer or Web server. Session cookies are temporary files created when a user signs in on the website or uses the personalized features (such as keeping track of items in the shopping cart). Session cookies are removed when a user logs off or when the browser is closed. Persistent cookies are permanent files and must be deleted manually through the site user's web browser. Tracking or other information collected from persistent cookies or any session cookie is used to provide users with efficient navigation of the site, for the collection of site use analytics, or for marketing purposes, including retargeted marketing when users of this website visit the websites of third parties. Information provided on a form (such as requesting an appointment or registering for an event) is maintained at The Willow Center solely for that intended use, unless stated otherwise.
Third Party Cookies
Please note that third parties (including, for example, external services like web traffic analysis services) may also use cookies, over which we have no control. These cookies are likely to be analytical/performance cookies or targeting cookies.