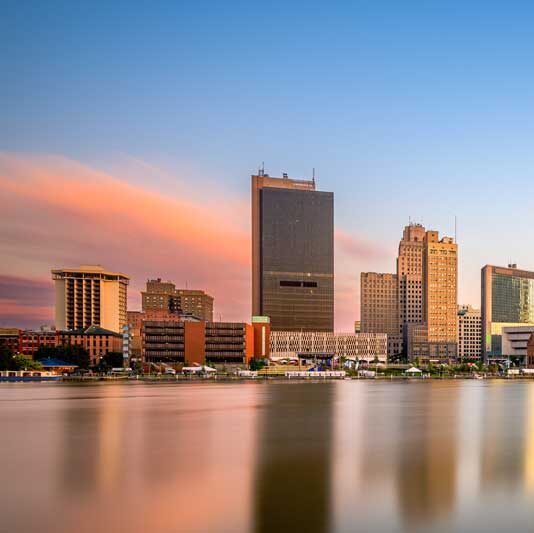 Toledo Ohio Therapy and Counseling
Toledo's premier counseling practice since 2016.
The Willow Center offers counseling and therapy services for individuals, couples, & families; teens, children and adults in Toledo, Ohio.
The Willow Center has made its home in Toledo on Airport Highway for over five years, having originally opened in the neighboring town of Maumee. This location serves the nearby cities of Maumee, Waterville, Perrysburg, and Sylvania. Therapy clients also drive in from Lambertville and Bedford, Michigan, and as far away as Defiance, Bryan, Fostoria and Sandusky.
Not far from Reynolds Road to the East, And 475 to the west, we are conveniently located for thousands of Toledo area families, as well as for students from The University of Toledo, Owens Community College, and Lourdes University.
Make an Appointment with The Willow Center
Our Toledo office is located at:
5565 Airport Hwy
Suite 100 & 203
Toledo, Ohio 43615
Directions:
Our office is located on Airport Highway, but to access our parking lot which is behind the building you'll need to turn onto Baronial Plaza Drive which is across the street from AAA Toledo and Tim Horton's, catty corner from TGI Fridays and in front of Toledo Pet Farm (previously Joe's Crab Shack). One you have turned onto Baronial Plaza Drive, our parking lot is on the left. Our first floor office, Suite 100, is on the left past the stairs and elevator. To reach our second floor office, Suite 203, head up the stairs or elevator. Our office is on the right hand side of the hallway.
Anxiety
Adolescent Issues
Parenting
Divorce
Family Conflict
Self Esteem
Personal Growth
Family
LGBT Issues
EMDR
Art Therapy
Cognitive Behavioral Therapy
The Glass City. Home of the Mudhens, the award-winning Toledo Zoo, the internationally recognized Toledo Museum of Art, and the Jeep.
---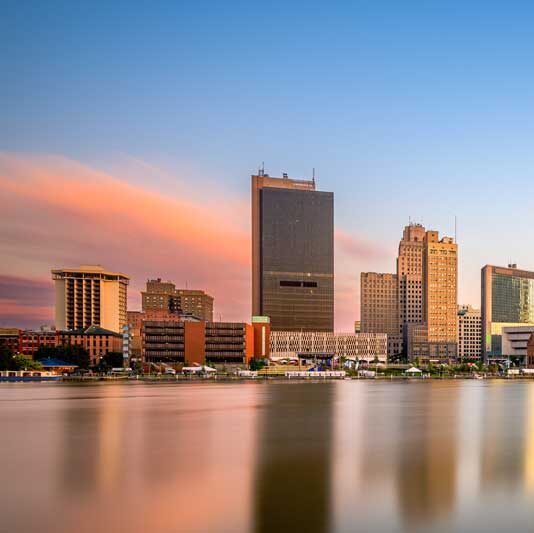 We have served young clients from the Maumee, Toledo Public, Anthony Wayne, Perrysburg, and Sylvania School systems, among others, and have maintained a close working relationship with the educators and administrators of Oregon City Schools, Otsego Schools, Lake Local Schools, Maumee City Schools, and Perrysburg Local Schools. We have led mental health seminars with leaders at Marco's Pizza, Tony Packos, and with Toledo's Mothers of Multiples Organization. And we have shown up to offer emotional support to students at Ottawa Hills Schools, and St. John's Jesuit. Our therapists and staff are proud to be from Northwest Ohio- our children are educated here and this is where we live, work, and play. We feel grateful to play a part in serving the individuals, couples and families in our community.
As Toledoans we truly believe in our city's motto: You Will Do Better in Toledo, and we humbly continue to offer our very best to the people who make this city great.
At The Willow Center you get therapists, counselors, relationship and behavioral specialists who see their work as more than just a way to merely earn a living. Talk with any of our staff or clinicians and you'll find a professional who is dedicated to serving the needs of people in our community with the belief that our work matters deeply. We believe that serving an individual, family, or couple has ripple effects that go on for decades longer than we will even get to see ourselves. We believe that the work we do to heal families, adults, teens, kids, couples and individuals changes the world in meaningful ways for generations. And that's a pretty great reason to get up and come to work every day. At Willow our counseling work is more than just our job - it's Our Calling.
Insurance
---
We accept the following insurance:
Frontpath
Medical Mutual of Ohio
Paramount
Aetna/Meritain
UHC/Optum/Tricare
Best Counseling Practice in Toledo
---
In the "Best of Toledo" contests sponsored by Toledo City Paper, The Willow Center was named "Best Counseling Practice" in 2017, 2018, 2019, 2020, 2021, and 2022. 6 years in a row!